Management, Service, Towing, Parts, and more.
Track fuel expenses in real time. Set spending guardrails to help you control wasteful spending. Fleet fuel cards powered by WEX do the fuel accounting for you.
Fuel wherever the job takes you – they're accepted at 95% of U.S. gas stations
Driver PINs at the pump help curb misuse and let you track spending activity by employee, location, time of day, and more.
✓ PUT GUARDRAILS ON SPENDING
Set limits that work best for your business and employees – by amount, location, authorized times, and even product type.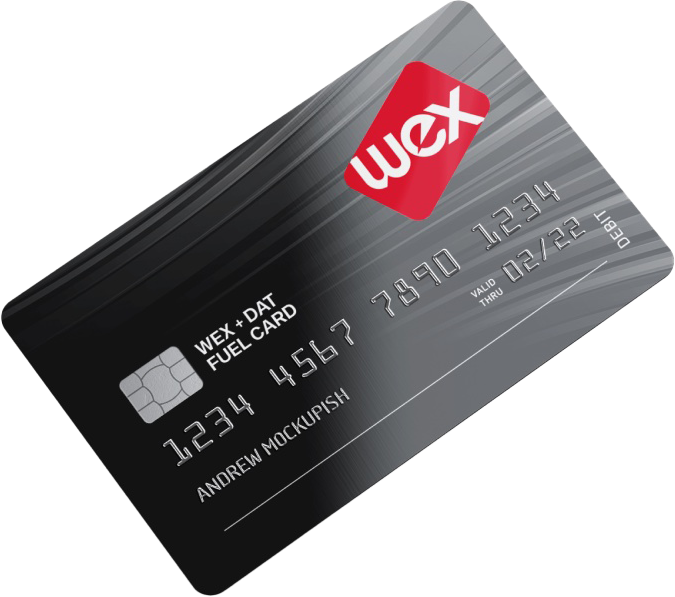 Use powerful analytics to look into your fleet's purchasing trends, spot anomalies, and identify cost-saving opportunities. Custom reports provide quick, actionable insights.
Enforce your company spending policy with controls to limit card use by product, dollar amount, time of day, and more. Get email alerts based on spending behaviors you specify, like incorrect fuel grade, off-hour purchases, and more.
Accepted at 95% of U.S. gas stations, fuel wherever the work takes you.
Available fuel rebates can help keep more money in your business, where it belongs.